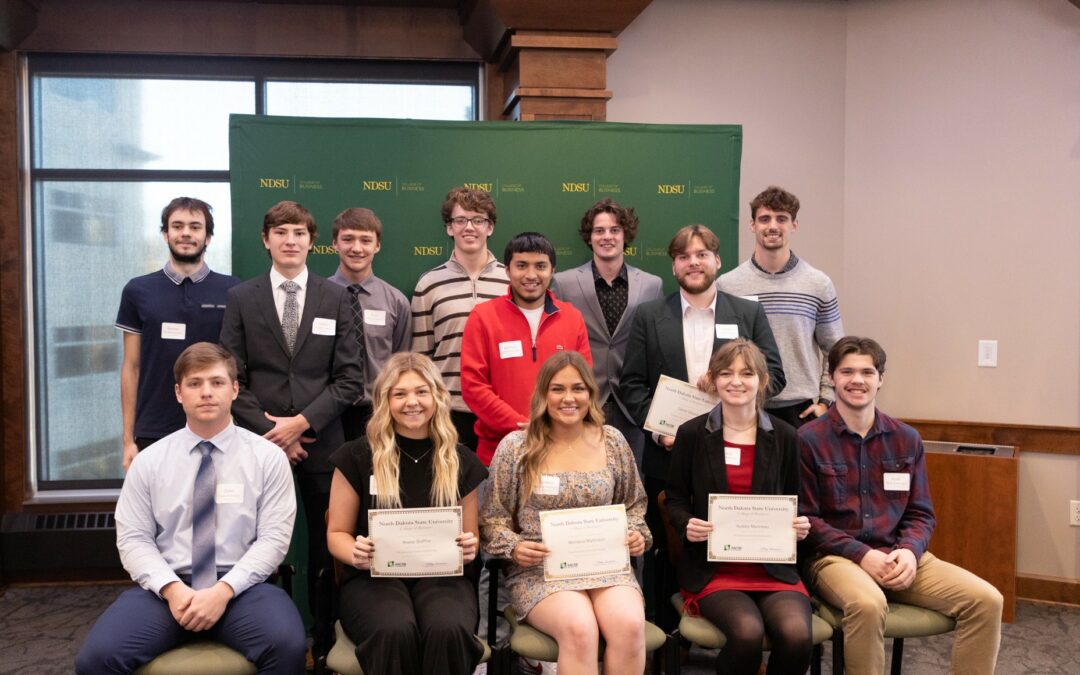 Students who received the President Jim Ozbun Scholarship were honored at the NDSU College of Business Scholarship Ceremony. The scholarship is named after former NDSU President Jim Ozbun who served the University from 1988 to 1995. Students who express an interest in...
read more
The Center for Entrepreneurship and Family Business celebrated their 2023-2024 Possibility Fellows with a reception at the President's House on Wednesday, October 11th. The Possibility Fellowship program was launched earlier this year, with eleven inaugural Fellows...
read more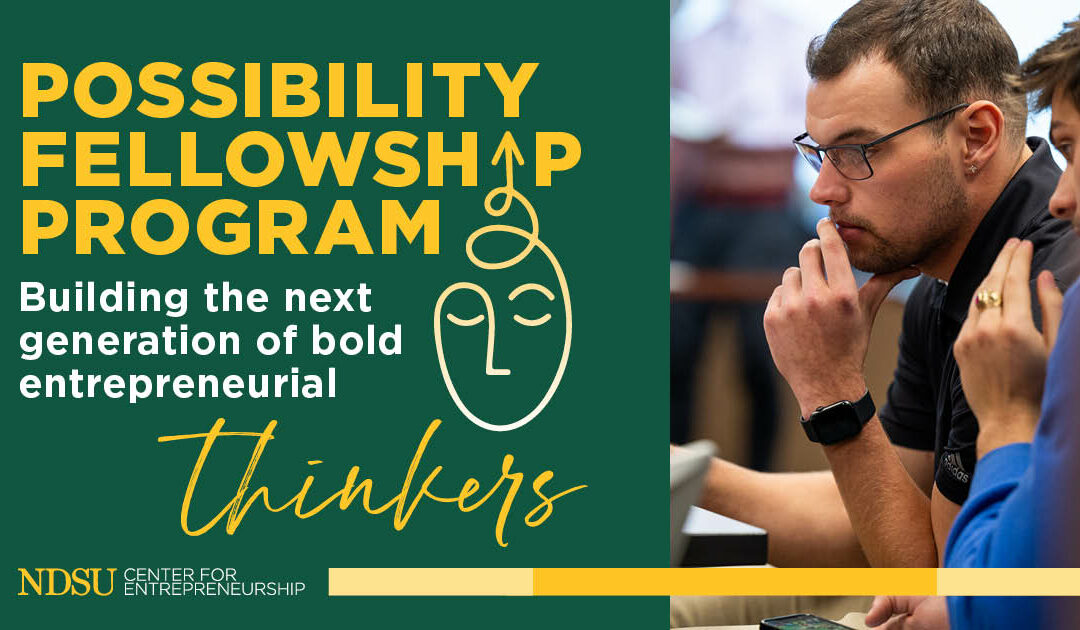 FARGO, N.D. - NDSU's Center for Entrepreneurship and Family Business has announced the launch of its Possibility Fellowship, a one-year premier entrepreneurial program.  The highly anticipated program will provide a rich educational experience that includes individual...
read more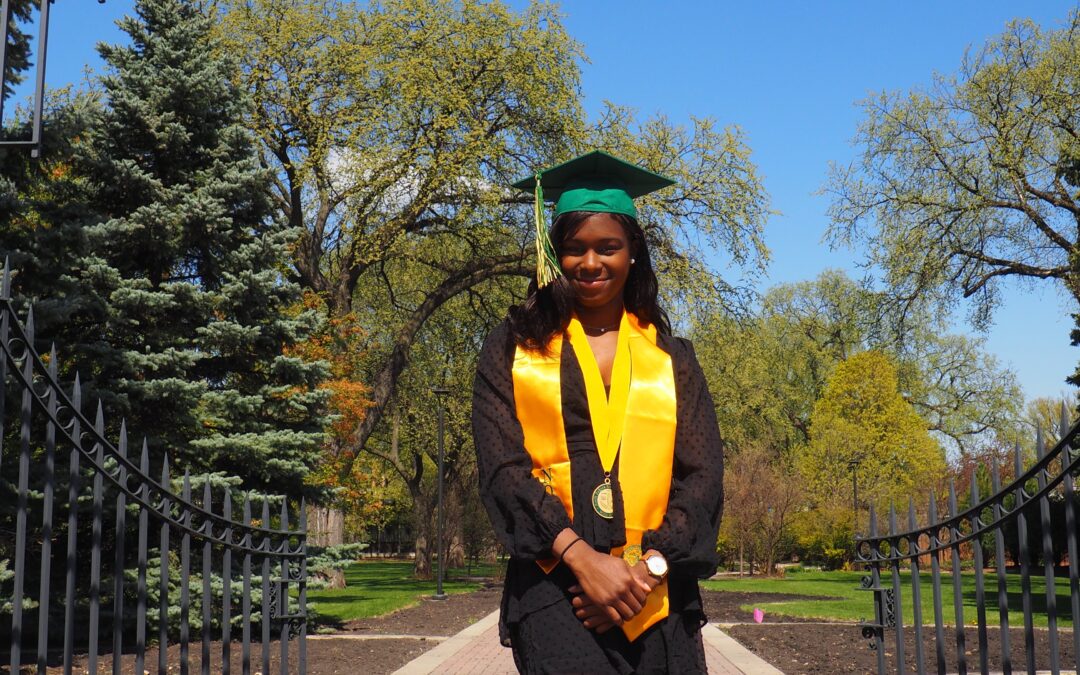 Congratulations to Daniella Jasper, an NDSU graduate who is launching her new business, The Brdge! It is a web-based platform that serves as a central hub for ethnic food and services in Calgary, Canada. It is similar to doordash and skip with a few distinct...
read more
Dr. Joshua Marineau and Dr. Onnolee Nordstrom recently attended the Babson EntrepreneurshipConference (BCERC). Founded by Babson College in 1981, BCERC is considered by many tobe the premier entrepreneurship research conference in the world. This year the 2022...
read more
NDSU students were part of the winning team at the regional Map the System competition sponsored by the Center for Entrepreneurship and Family Business at NDSU. The team will advance to present their project, "Water is Life: Water Access in the Navajo Nation," at the...
read more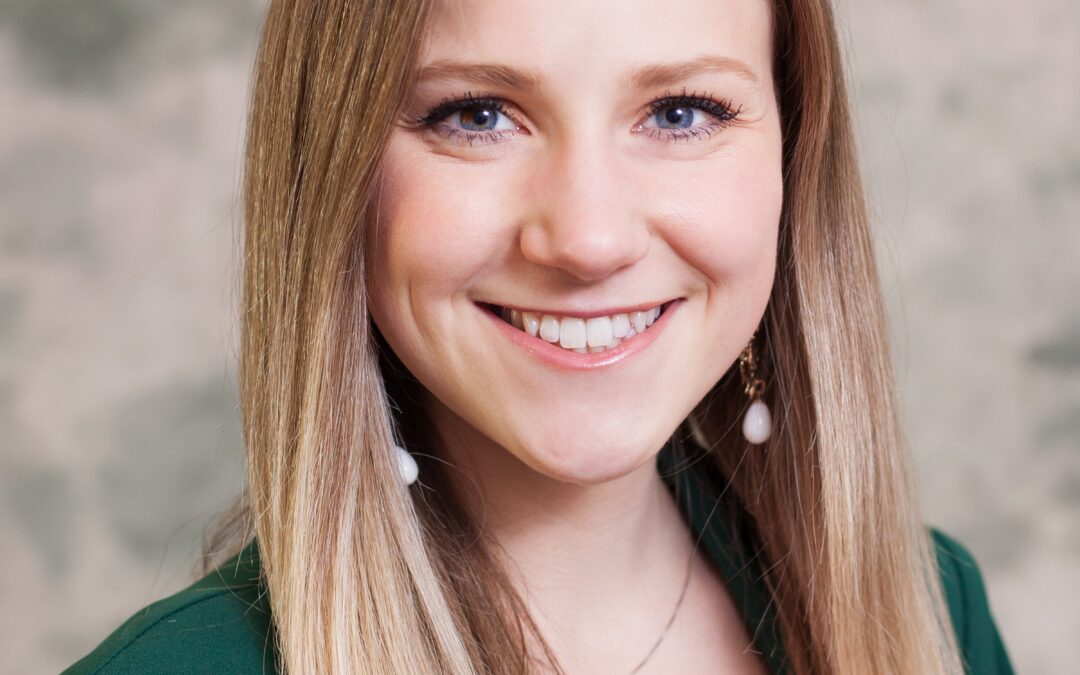 Venture Financing Manager at North Dakota Dept. of Commerce Hannah was another one of our first students to receive the NDSU Entrepreneurship minor. Her curiosity, love of finance, and passion for entrepreneurship and female empowerment led her to help found Pathway...
read more
Nathan was a part of our very first cohort of students to graduate with our Entrepreneurship minor. He is an entrepreneurial-minded computer science graduate who thrives on pursuing new ideas and experiences and learning as much as he can about technology, innovation,...
read more
Dieumerci's story is inspiring. He was born in a refugee camp in Tanzania, and luckily at age 13, his family immigrated to America. However, in school in America he experienced a complete disconnection with his education and grew increasingly disengaged and...
read more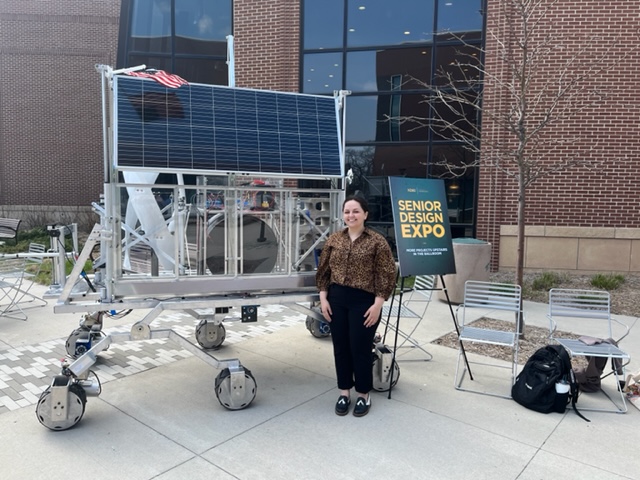 Mechanical Engineering student Olivia is from Sauk Rapids, MN. In 2022, she is graduating from NDSU's Mechanical Engineering program with a minor in Entrepreneurship. Olivia credits her sister as her source of inspiration for her choosing a STEM career path. Her...
read more